Make-Up Artist Website Development
Website

Birthday Gift
I was approached by a friend of mine who wanted to gift his girlfriend a business website. Knowing that she was just beginning to get on track with her makeup career and knowing she didn't yet have a website or any branding behind her, he decided to get her going with a website and business card set from Final Design Studios.
Despite being a relatively image-heavy website, we still delivered a website that loads faster than 96% of sites on the web.
Because this was a surprise gift for her birthday, we didn't have an opportunity to speak with the artist herself. This was a challenge, but thankfully she had tonnes of photographs on sites like Instagram that we could pool together.
Luckily, with all the photos and having met her myself on a couple of occasions in the past, we had enough to go on for a simple 3-4 page website that would be easy for her to make changes to where required.
Not only was all the content editable, but so were the major colour schemes, portfolio image gallery sort order and contact point emails for contact forms.
As with all web design projects that FDS deliver, it was a responsive website, fit for mobile and tablet friendly display and usability.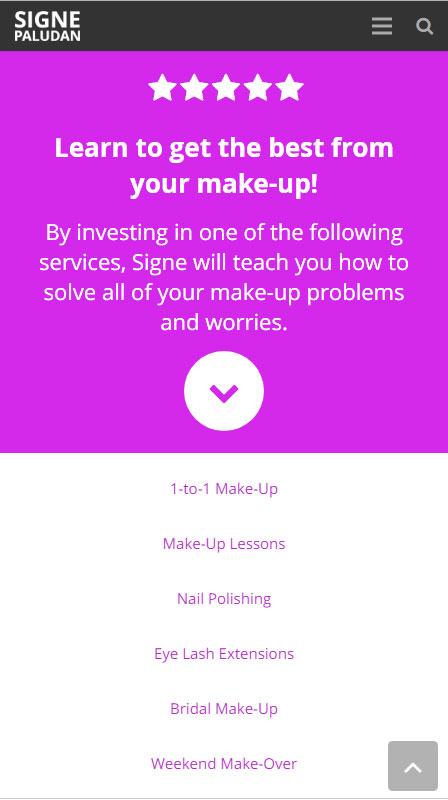 Page speed results are courtesy of